e-LEADer
e-Leader is an open source, web-based, collaboration learning environment (CLE). It supports the activities of students, Instructors, and e-Leader administrators.
Students can, among other things, upload assignments, use the tools, and interact with instructors and classmates.
A. How to Access e-Leader

Type the URL http://mylead.lssa.org.za OR http://eleader.lssa.org.za
B. Provide Userid and Password

Userid: your e-mail address and Default Password: 123456. (Please note for security purposes you are required to change the password after your first login)
C. Accessing the Account Tool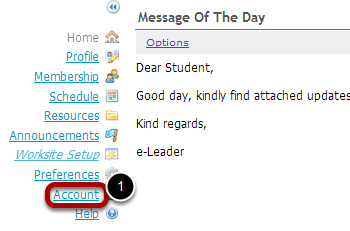 1. Select the Account Tool link on My Workspace. The Account page will be displayed.
D. Changing Your Password and Account Details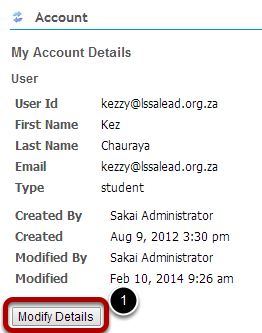 1. Click Modify Details button.
The e-Leader displays boxes in which you can update specific information about yourself.
E. Change Information as necessary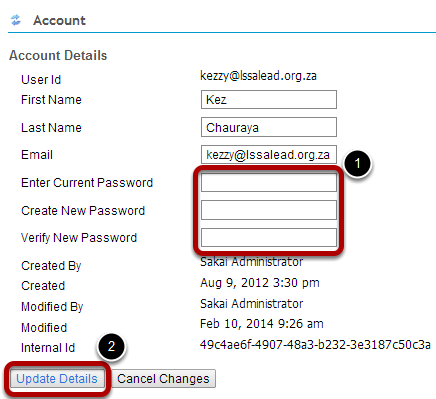 1. To change your password, enter the new password in both the Create New Password and Verify New Password boxes.
2. Save your changes, click Update Details. The e-Leader displays the Account home page again.
To return to the home page without saving your changes, click Cancel Changes.